Although PET preforms are not commonly seen, they are widely used. Commonly seen plastic bottles and this product are closely related. It can be said that without this product, many things that are currently used cannot work normally. use. So what are the functional features of pet preforms?
1. The functional characteristics of PET preforms are that the material is tough, but the toughness is relatively good, so the manufacturing process is more convenient and can be shaped better, and the customer's needs for styles can also be well met.
2. The surface is smooth and clean, it looks extraordinarily beautiful, and it is an environmentally friendly product, and it will not release some poisonous gases.
3. The material is relatively soft, and the performance of high temperature resistance is relatively good, so the requirements for processing are not very high, so it is naturally much simpler for the processing factory, so the cost is also reduced, accordingly The price advantage is also considerable.
Many people may not know what PET preform is. It is the intermediate of processed products. Some products can be commonly used in the blow molding process, such as plastic bottles. So what is the use of PET preform?
PET preforms can be made into plastic bottles by blow moulding machine. It is widely used in food industry, packaging industry and chemical industry.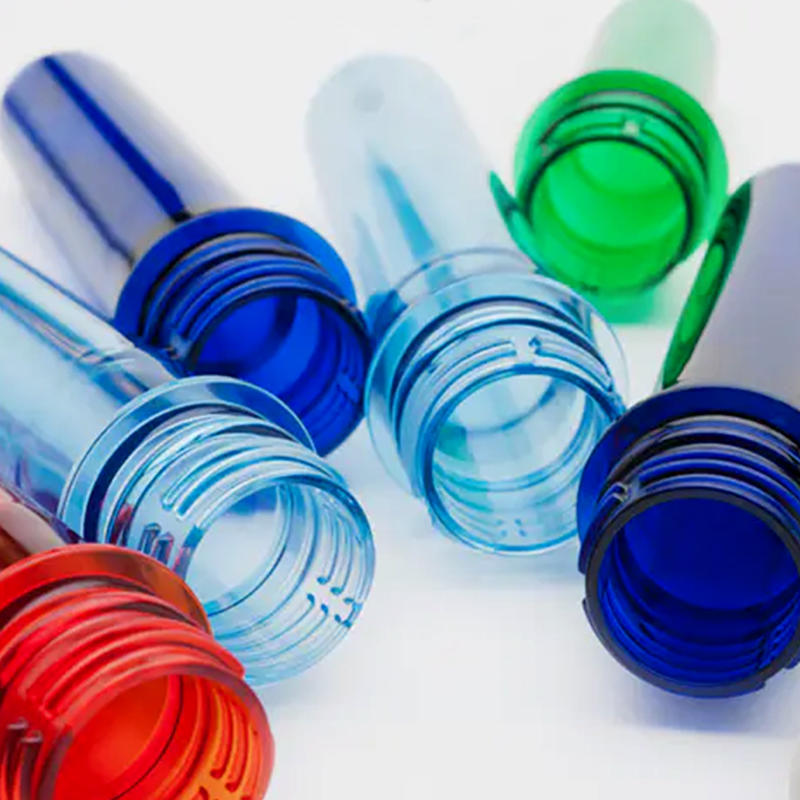 | | | | | | |
| --- | --- | --- | --- | --- | --- |
| NECK TYPE | NECK SIZE | WEIGHT | HEIGHT | QTY/CTN | CARTON SIZE |
| PCO1810 | 28mm | 16g | 93mm | 1057 | 47x31x34 |
| PCO1810 | 28mm | 18g | 93mm | 1057 | 47x31x34 |
| PCO1810 | 28mm | 20g | 100mm | 868 | 47x31x34 |
| PCO1810 | 28mm | 21g | 100mm | 868 | 47x31x34 |
| PCO1810 | 28mm | 24g | 108mm | 552 | 47x31x34 |
| PCO1810 | 28mm | 27g | 109mm | 552 | 47x31x34 |
| PCO1810 | 28mm | 30g | 124mm | 480 | 47x31x34 |
| PCO1810 | 28mm | 32g | 126mm | 480 | 47x31x34 |
| PCO1810 | 28mm | 36g | 134mm | 420 | 47x31x34 |
| PCO1810 | 28mm | 39g | 134mm | 420 | 47x31x34 |
| PCO1810 | 28mm | 42g | 142mm | 390 | 47x31x34 |
| PCO1810 | 28mm | 45g | 142mm | 390 | 47x31x34 |
| PCO1810 | 28mm | 52g | 151mm | 360 | 47x31x34 |
| PCO1810 | 28mm | 55g | 151mm | 370 | 47x31x34 |
| PCO1810 | 28mm | 58g | | 380 | 50x38x28 |
| PCO1810 | 28mm | 63g | | 370 | 50x38x28 |