With the wide application of plastic bottle packaging in our daily life, plastic bottle caps are becoming more and more essential in many fields like beverage&food, cosmetic industry, chemical industry, medicine etc. In this passage, we are going to talk about different types of plastic and different molding processes for making plastic bottle caps.
4
Types of Plastic used to
P
roduce
Bottle Caps
Most plastic bottle caps are made from the four types of recyclable plastic as follows:
l PET (polyethylene terephthalate): low price, high transparency
l HDPE (high-density polyethylene): ESCR (environmental stress cracking resistance), easy to process
l LDPE (low-density polyethylene): flexible, good impact strength
l PP (polypropylene): hard, rugged and durable
2 Types of
Molding Processes
: Injection Molding and Compression Molding
Generally, there are two types of molding processes to produce plastic bottle caps.
n Injection Molding
Injection Molding is a manufacturing process in which shaping the plastic by injecting heated material into a mold. Most plastic bottle caps are made by Injection molding process, which makes possible mass production of intricate, high performance, tight tolerance parts with very little secondary labor and minimal waste.
n Compression Molding
Compression Molding is one of the most widely used plastic molding manufacturing techniques. Compared to injection molding, compression molding is economical and efficient solution. It is a molding process in which preheated plastic material is poured into mold cavity and compressed under pressure to form the final shape of the plastic product.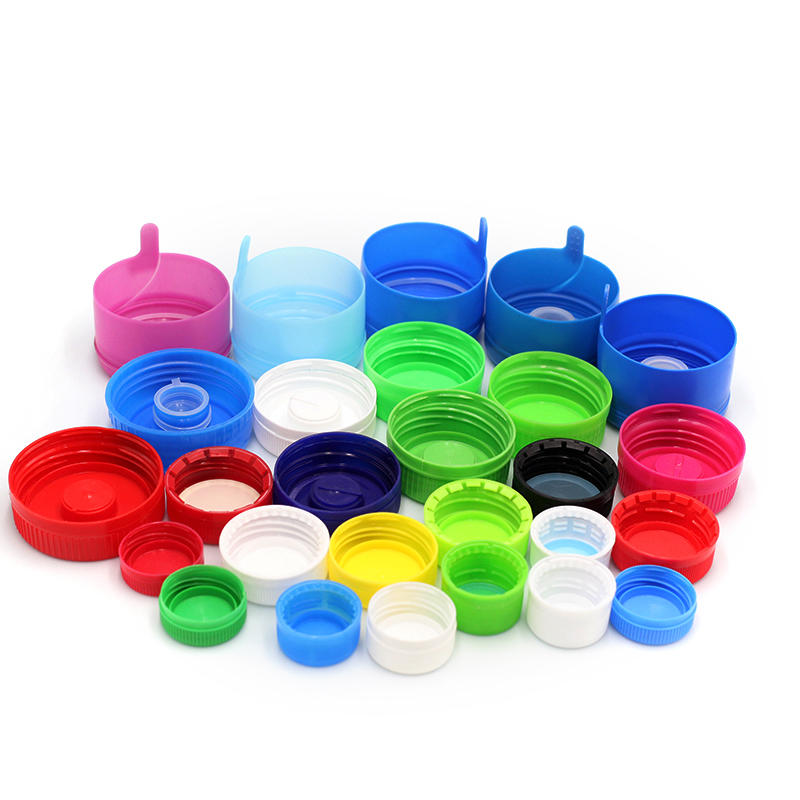 38mm Cap
Item/No
A
B
C
D
Neck
Specification
38mm
short neck
38mm
high neck
38mm
with liner
38mm
transparent
with liner
MOQ
PCS
100,000
Qty/CTN
PCS
3500
3700
4000
4000
Carton Size
CM
45x36x57.5
45x36x57.5
58x43x47
58x43x47